Brides-to-be brought their friends, mothers (and even their fiance's) to a great show in one of Vancouver's most beautiful wedding venues! Some of the best vendors in the wedding business were there to show their work and give ideas at
Brock House
. A turn-of-the-century Manor where the food and staff are great, your view is of the mountains and ocean and you are steps away from beautiful Jericho Beach and the park. All-in-one fantastic! My wife Regina and I really enjoyed spending time with prospective brides and their friends and hanging out with old friends and peers in the wedding industry.
There were fashion shows featuring beautiful designs from
Isabelle's Bridal
and
Caroline Calvert Couture
, Bridesmaid's dresses from
Frocks
and Groom's tuxedos from
The Tux Store
.
Halfyard Designs
and
Jeweliette
completed the looks with eye-catching blooms and fashion jewellry and
DJ Zach Shore
played the tunes to pace the groove.
While people sipped (or gulped... I SAW you! ;-D) wines from
Peller Estates
and enjoyed appetizers from the
Brock House
chefs, a string quartet from
Musical Occasions
played sweet and vibrant classical music. For a hot and flavourful pick-me-up, Lorne Berkun of Skyline Espresso (email him at lorne_berkun@yahoo.ca for your events) showed his élan pouring his delightful specialty coffees.
Sunam Lighting and Productions
created a great ambiance along with
A&B Party Rentals
completing the decor. Erik from
Love Story Media
recorded the show with his Canon pro camera and a steadycam.
Congratulations to the whole team at
Dreamgroup Productions
for a fun, informative and beautiful show!
A quick fashion shoot in the dying light, with models at the beach wearing Caroline Calvert Couture and Tuxes from the Tux store.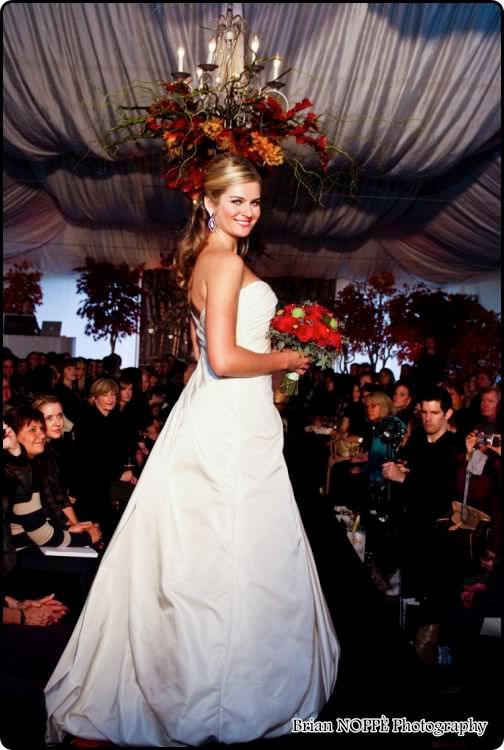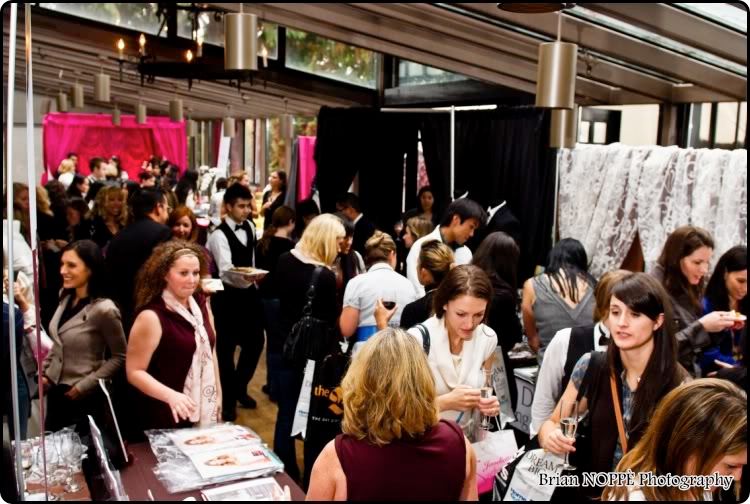 Lots to see at the wedding show!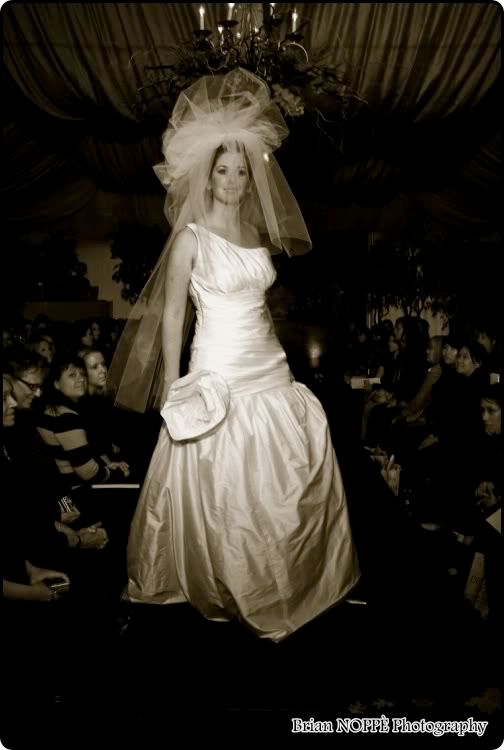 Man Models wearing attire from The Tux Store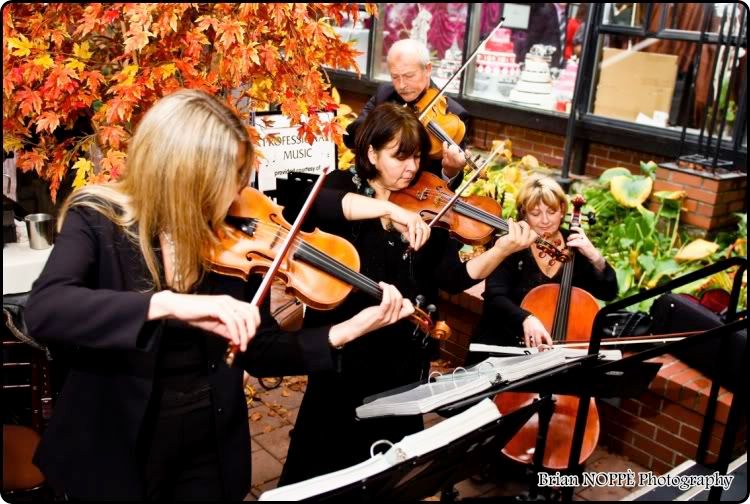 Classical String quartet from Musical occasions.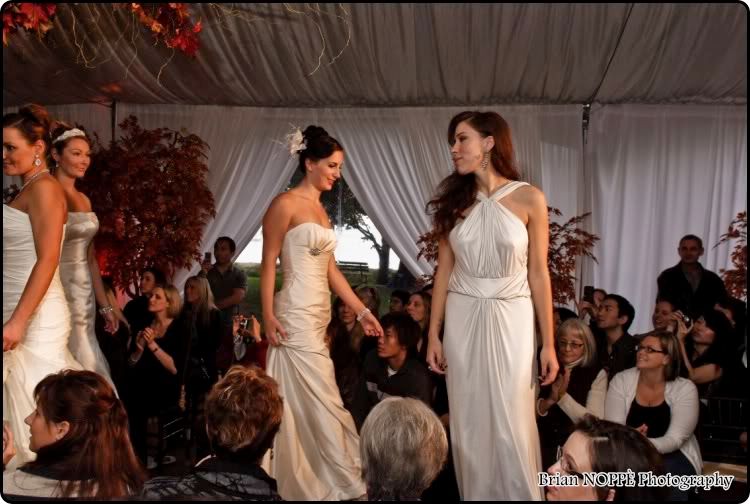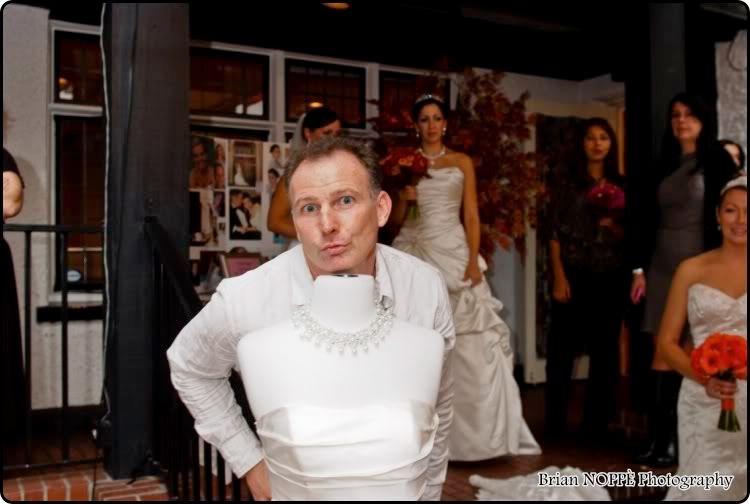 Ooooo, I'm a model too!
At the end of the show, all the models hit the catwalk...