An elegant and beautiful affair!
I joined Miguel and his father at the
Wedgewood Hotel
on Hornby Street as he was in the final stages of getting ready and fixing his tie. I'm glad that we took the time; aside from poignant photo documentary images, there are also some portraits of a proud Armando (who came from Portugal for the ceremony) and his son. Miguel has excellent taste and was dashing in his suit by Hugo Boss from
Harry Rosen
.
After that, my assistant Maria Leticia and I visited Julie and her crew at the
Opus Hotel
on Davie. I just loved catching little moments, details and Julie's beauty as she got ready with her Mom and friends. Morphing from a beautiful lady... to a stunning Bride. Danny Barton and Luc Lacroix, both good friends of Julie's, and both at PURE Salon & Esthetics at 8th and Spruce (604-730-7873 for appointments) in Vancouver, did beautiful work with Julie's hair and makeup. The flowers were designed by Gloria at the always excellent
Flower Factory
on Main Street. Her gorgeous dress and shoes were from
BCBG
and the rings were designed by
Hali Thornhill
.
The ceremony and dinner was only 3 blocks away at the awesome
Brix Restaurant
on Homer, so Julie, Danny and Mel just walked over from the hotel. The accommodating management and staff at Brix created a warm and intimate setting for the heartfelt ceremony, conducted by Lynn Katey. Lynn can be reached at lynn@ashkatey.ca or at home at (604) 874-3151. Everyone was moved to tears as Miguel's friend
Tyley Ross
, who has a warm and sonorous voice, got up and sang, "Una Furtiva Lagrima" in dulcet Italian!
A gift table was conspicuously absent; Julie and Miguel and their guests' generosity enabled a special trip for a young girl through the
Make a Wish Foundation
. Kudos for doing that, J+M!
There were a lot of guests in the film industry, as Julie is a Post Production Supervisor with her company, Jules Post Productions, Inc. and Miguel is a Sound Designer and Re-recording Engineer with Bionic Audio.
Champagne and cocktails. A Wishing Tree. An absolutely scrumptious dinner. Chocolate fondue. Cigars. Laughter. And totally Kick Ass Music by
DJ Leanne
, who had everyone up and shakin' IT. What a day. What a night!
Julie and Miguel, I wish you (and wee Miles) a life together as truly enchanting and filled with love as your wedding was.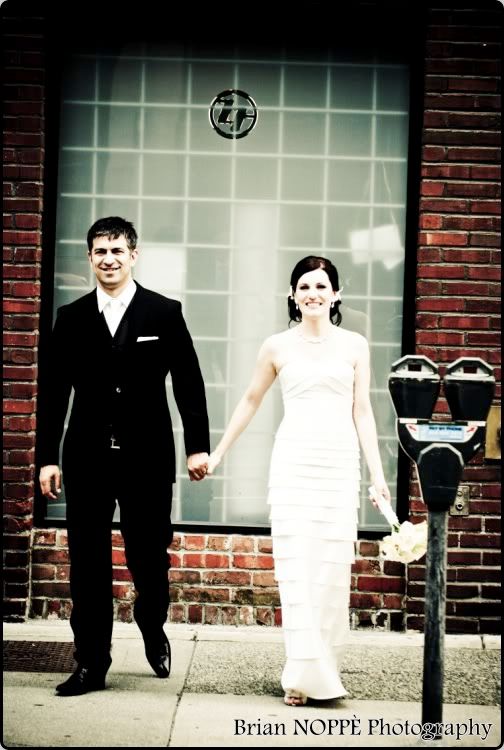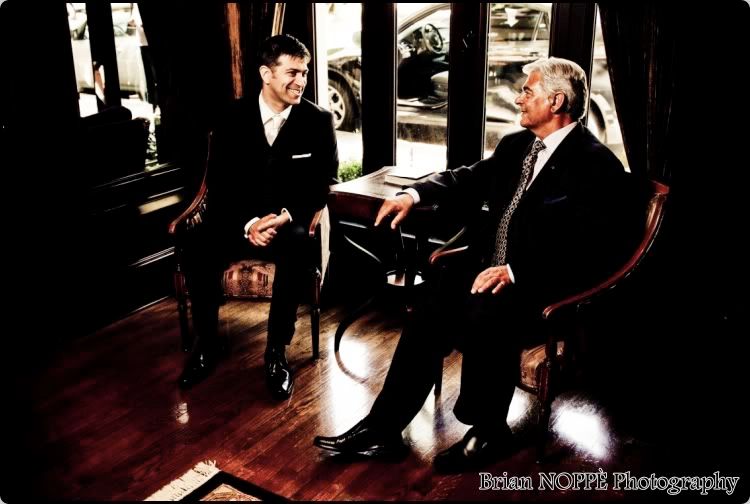 Miguel and his father in the lobby of the
Wedgewood Hotel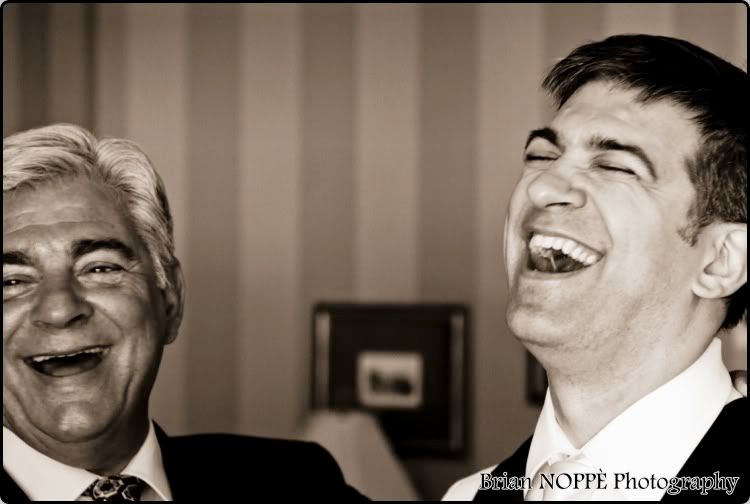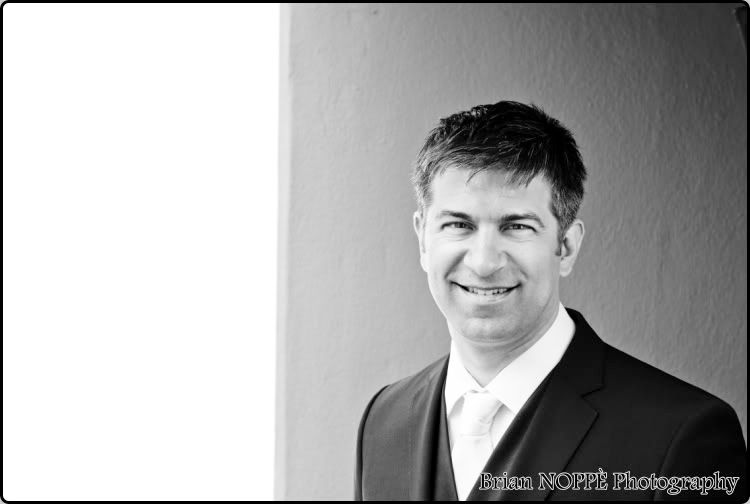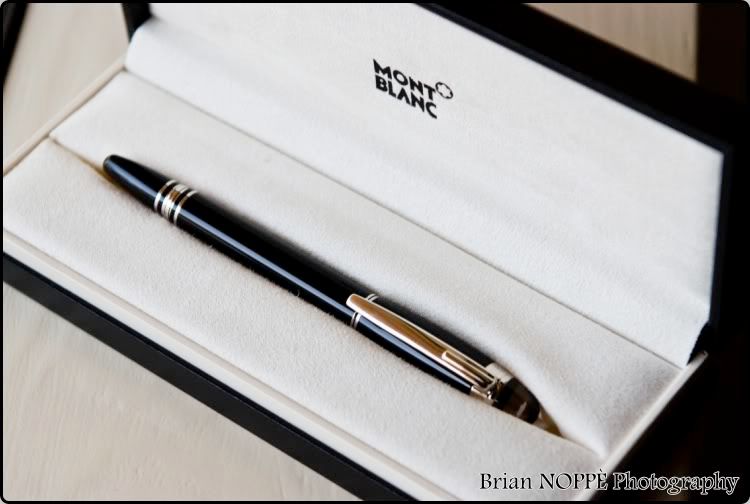 Among the world's finest writing instruments,
Montblanc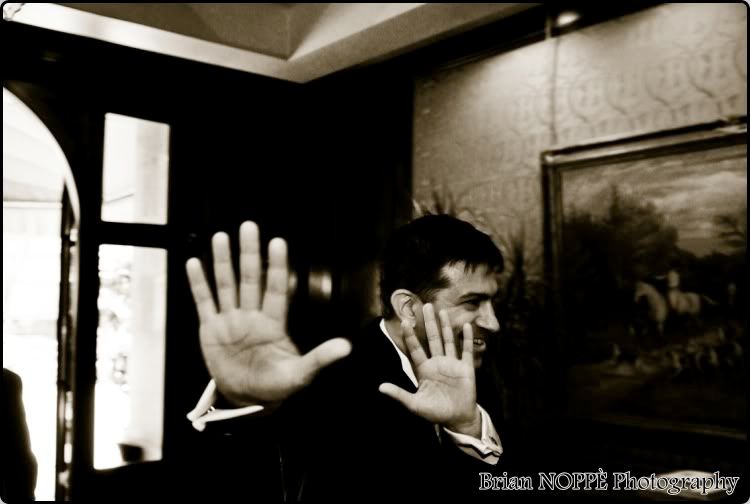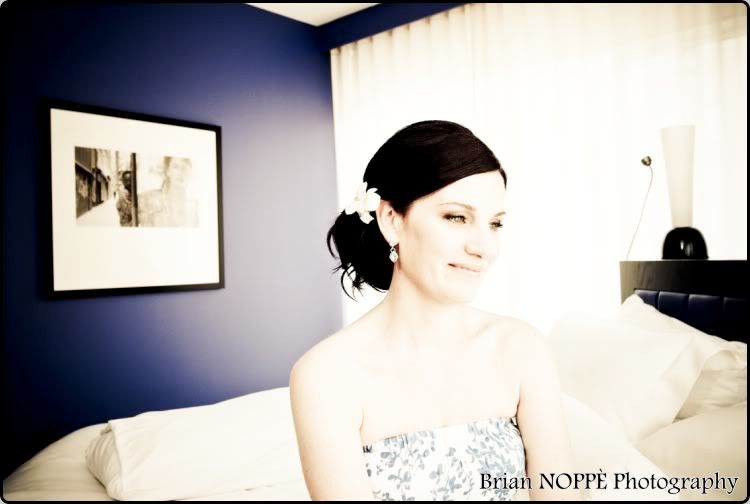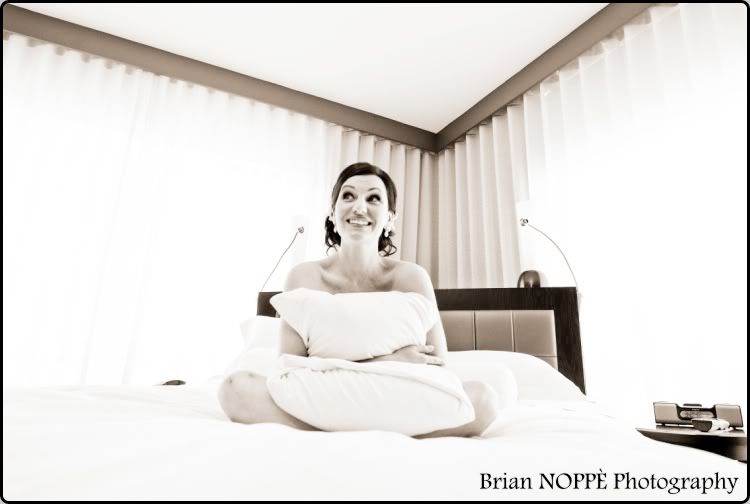 The shoes! By
Max Azria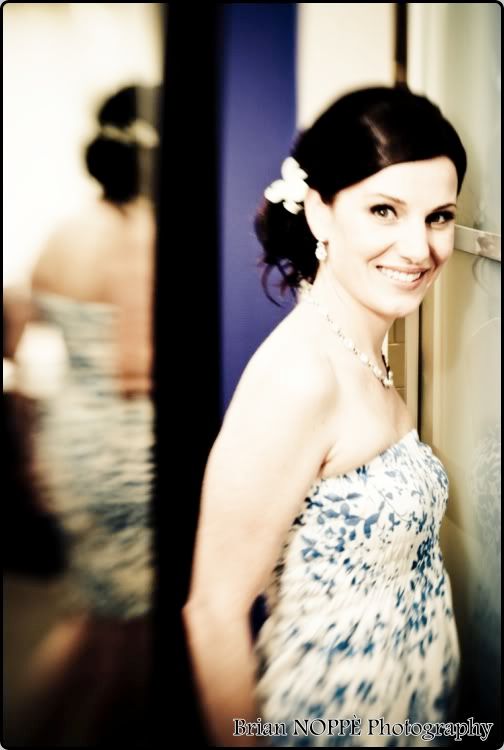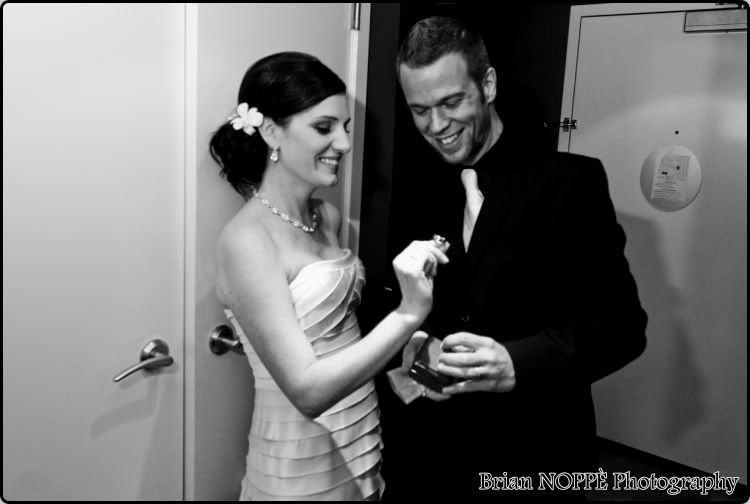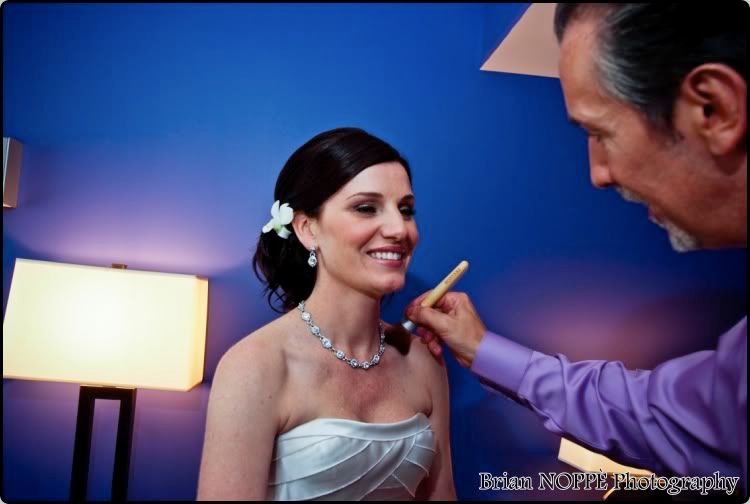 Luc Lacroix of PURE Salon doing his magic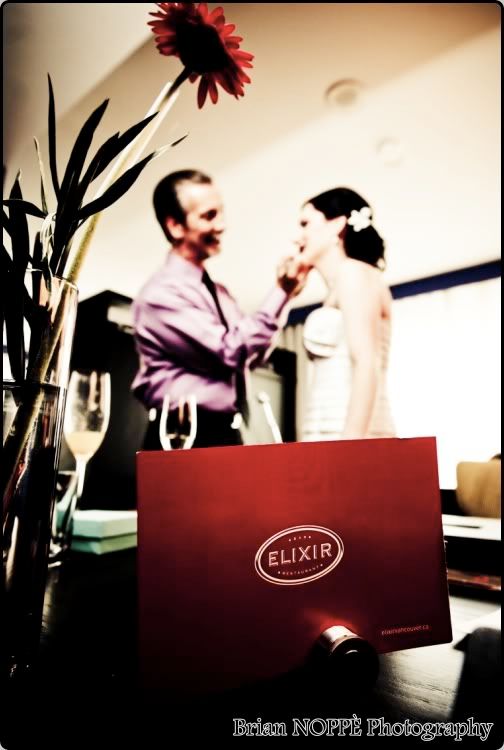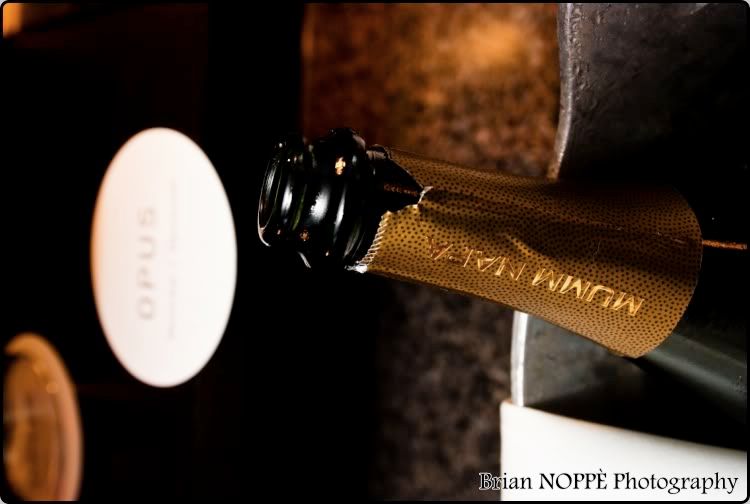 mmmm
MUMM NAPA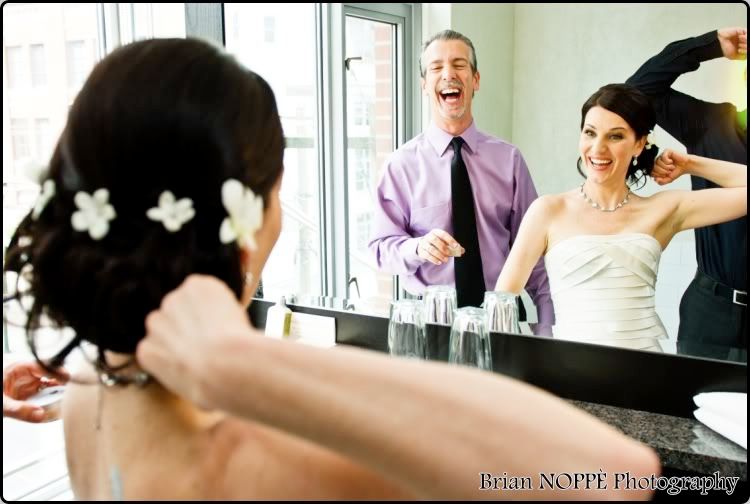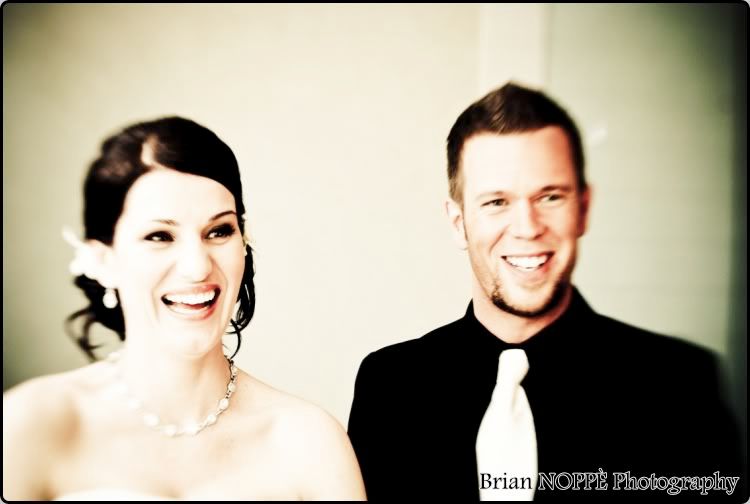 Danny Barton of PURE Salon checks out the work he did with his friend Julie's hair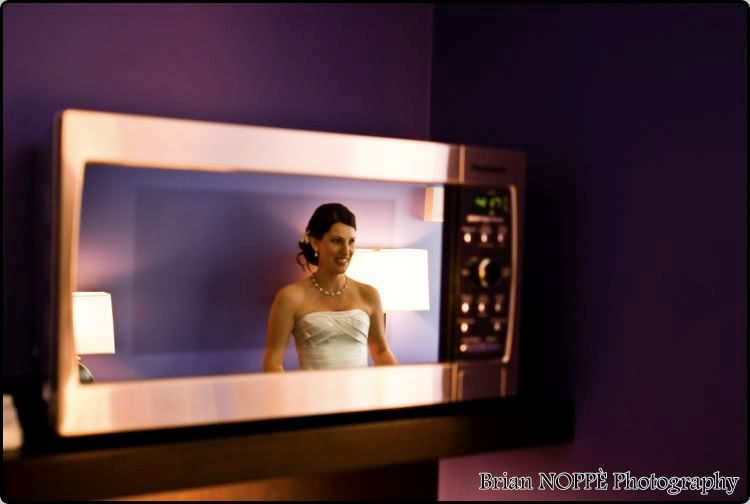 HOT as a microwave oven....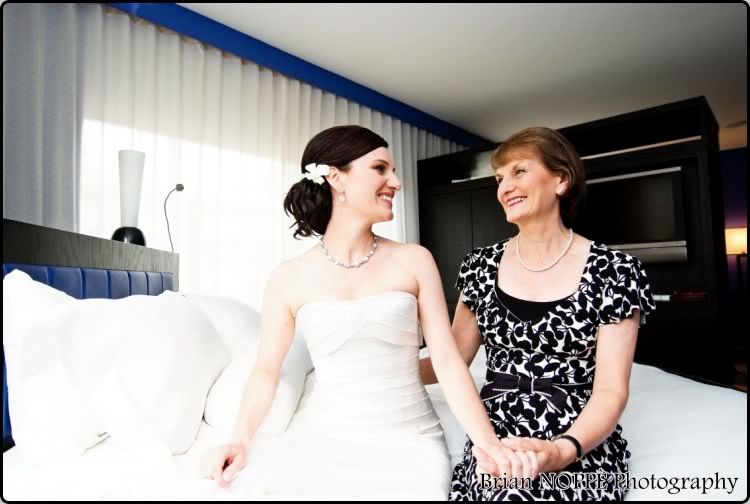 Julie and her Mom Jean, before leaving the Hotel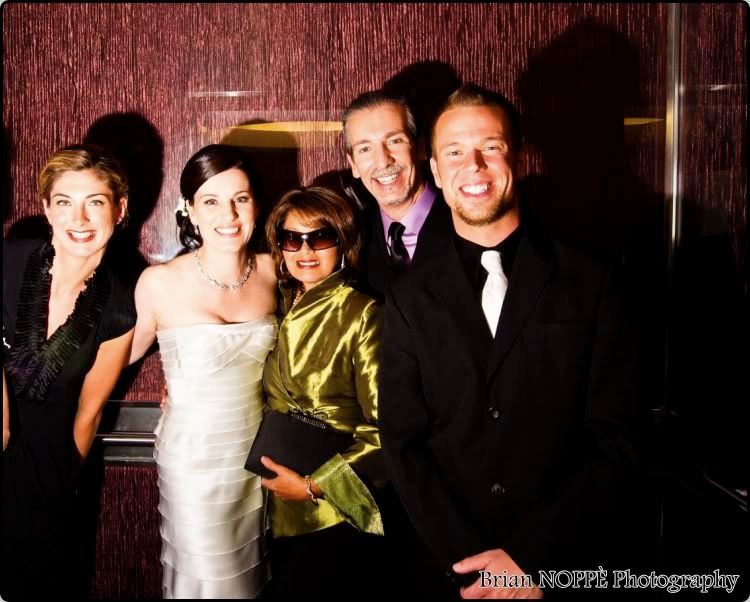 The Urban Crew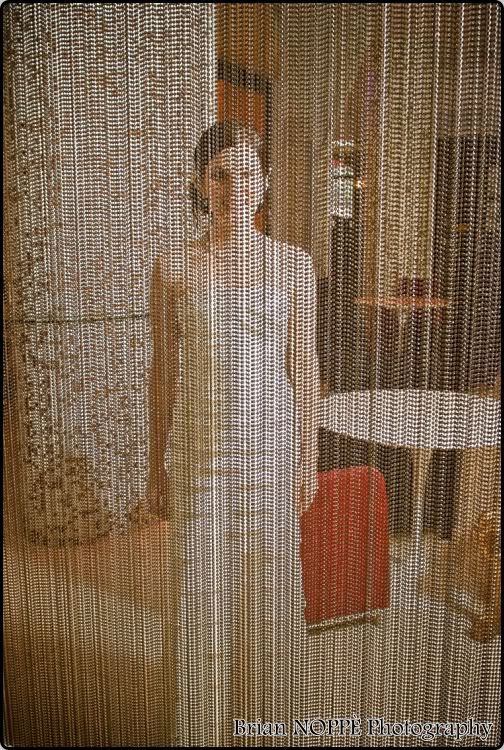 Veiled in the lobby of the
Opus Hotel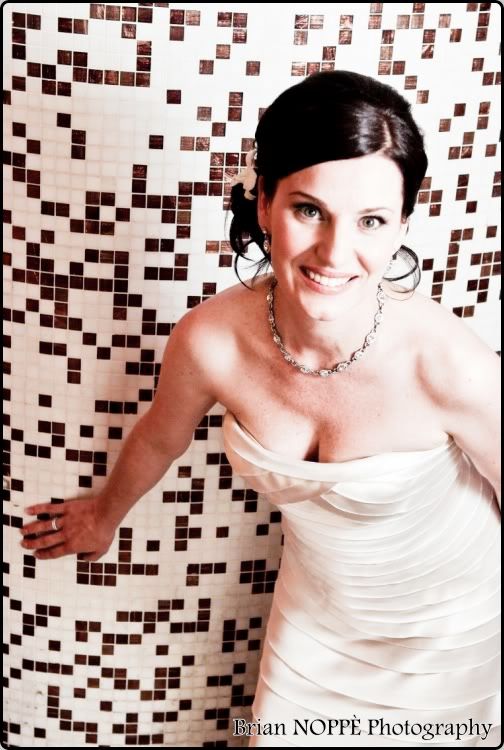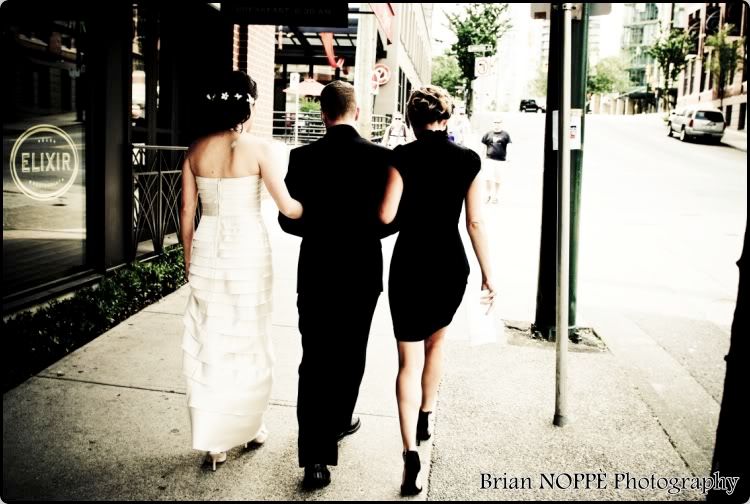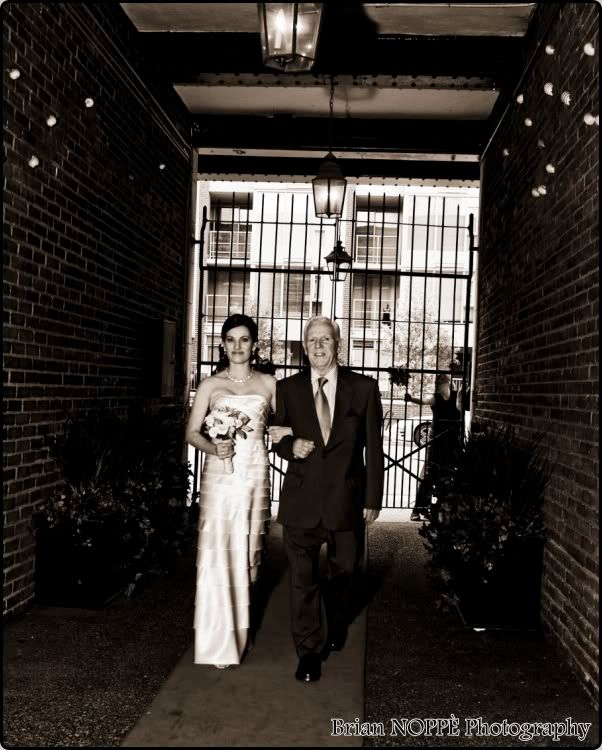 Julie being escorted down the aisle by her Dad, Brian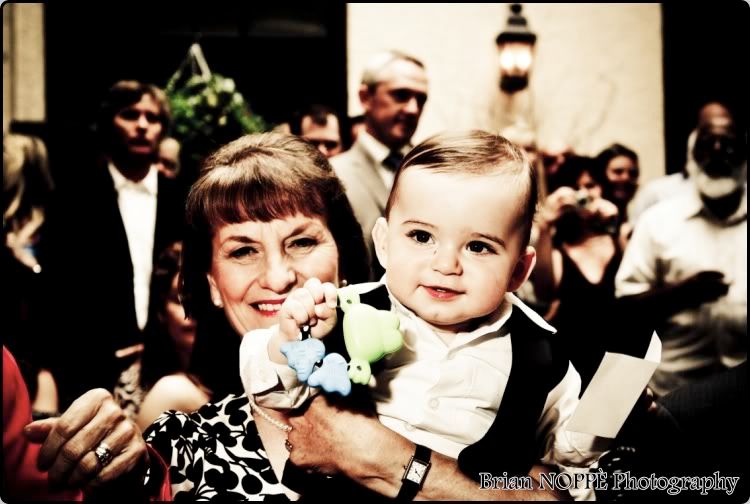 Jean and her Grandson, Miles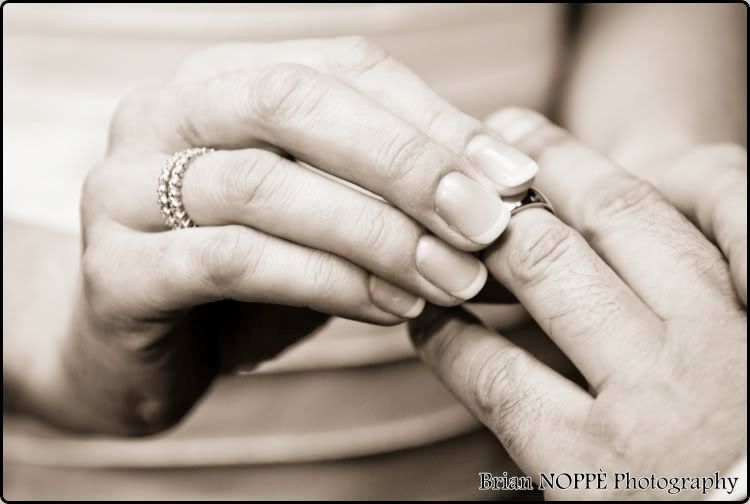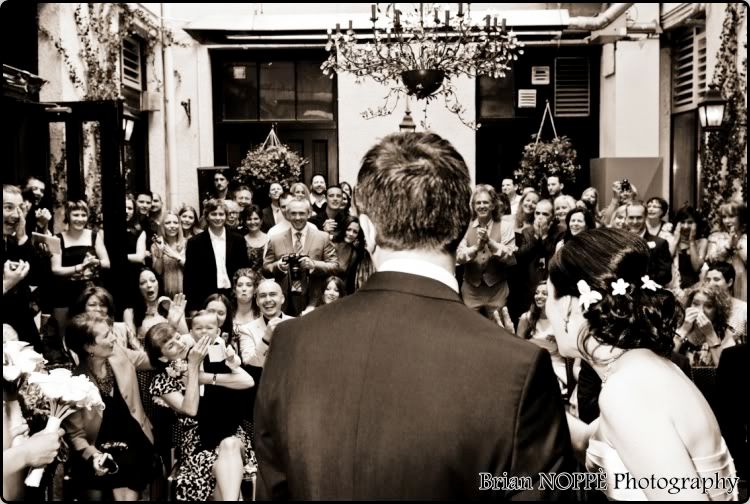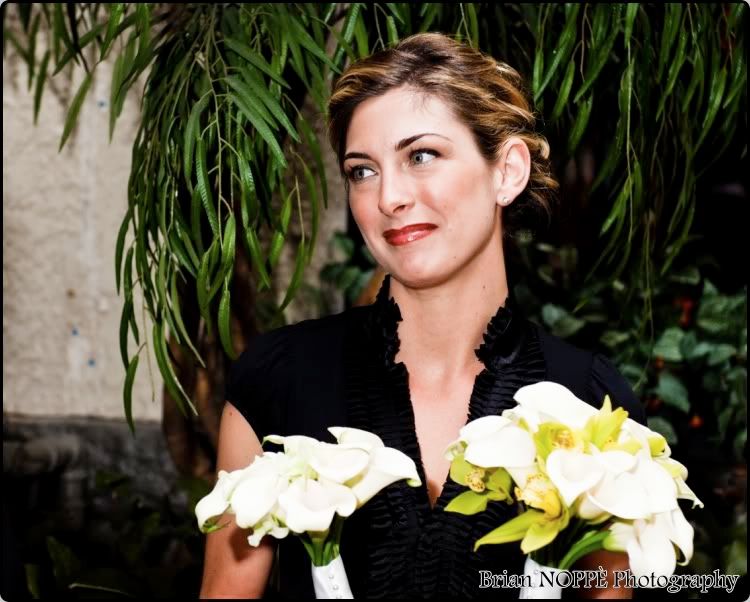 Miguel's beautiful sister, Mel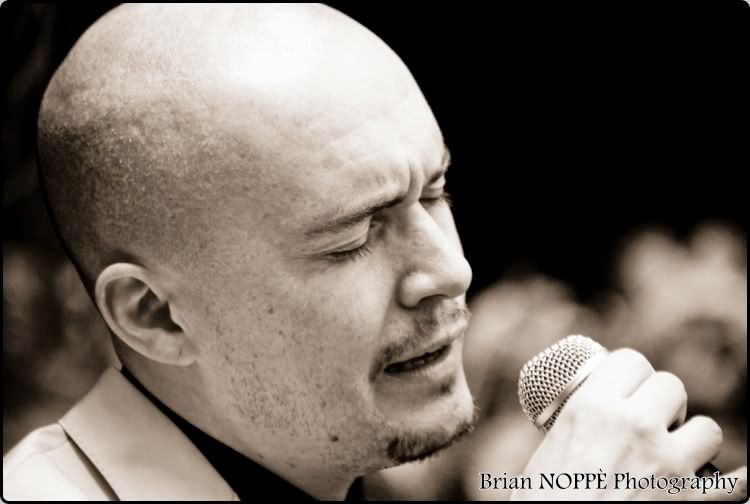 Tyley Ross
sang beautifully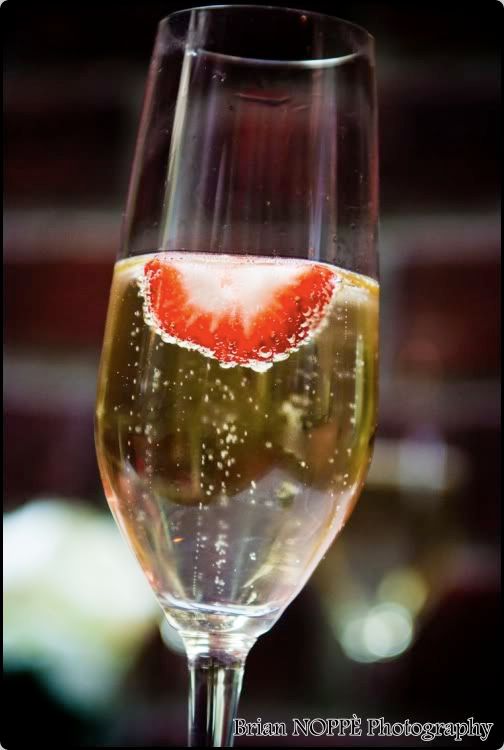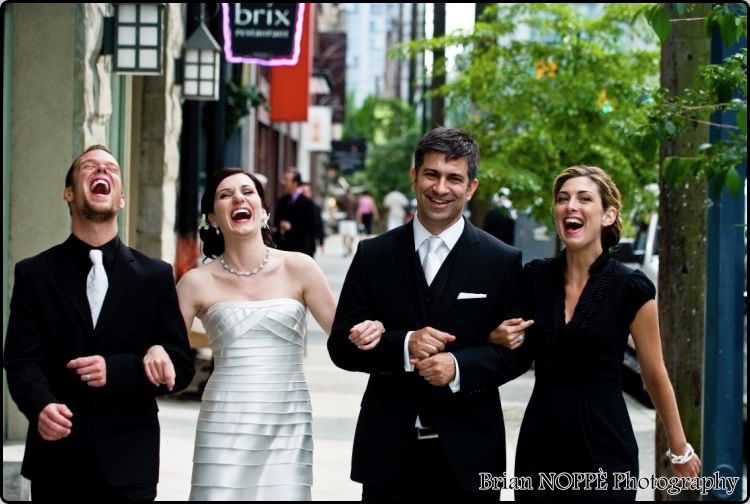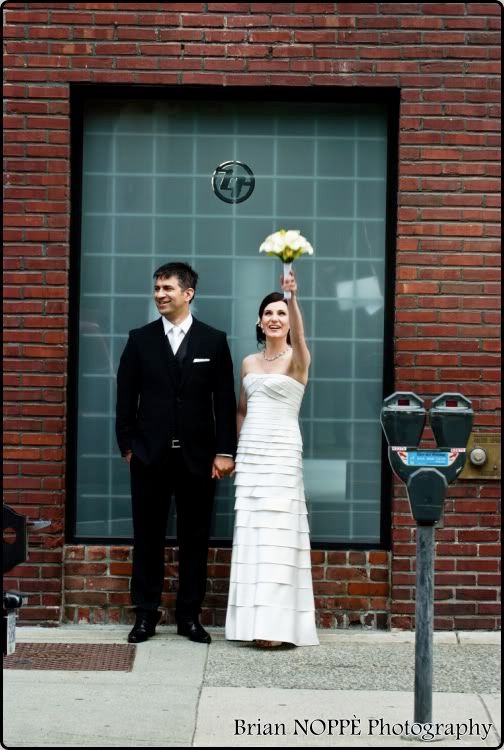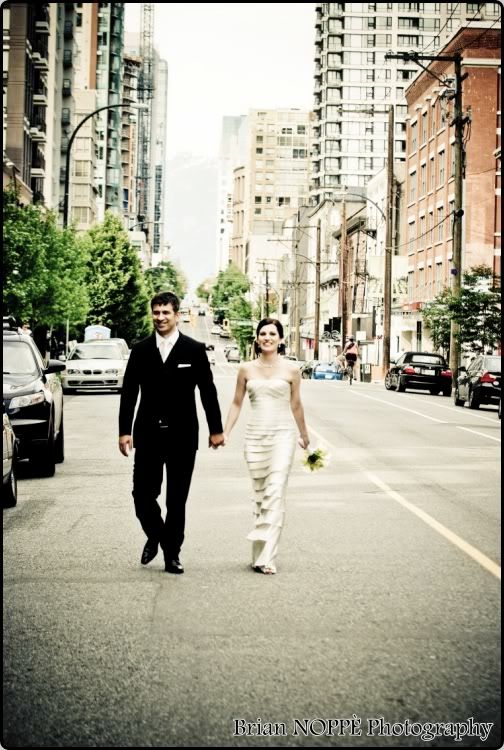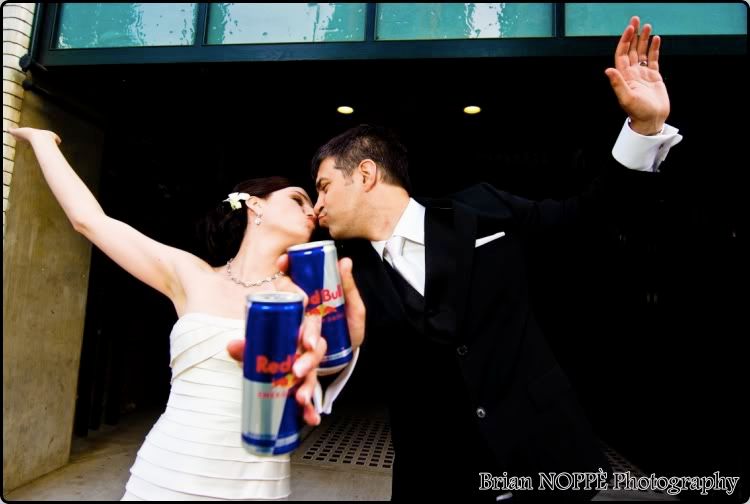 The
Red Bull
gave us wings... ;-D
Thanks to a woman passing by carrying a case. She was bringing them to a promotion and gave us all a boost!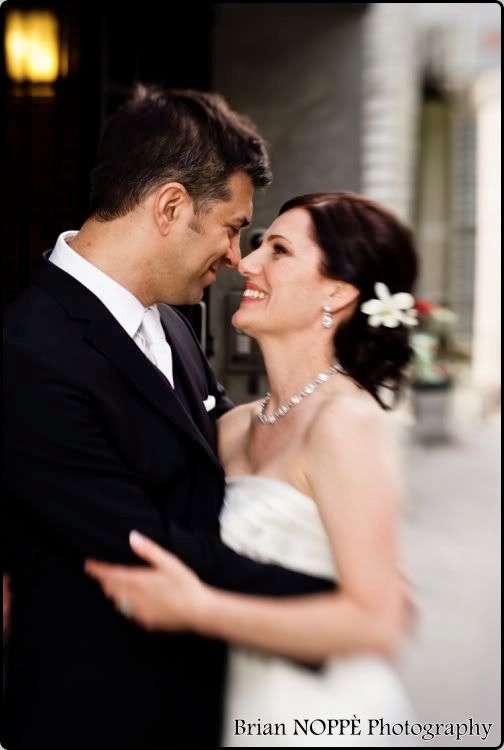 I call that LOVE.
The Wishing tree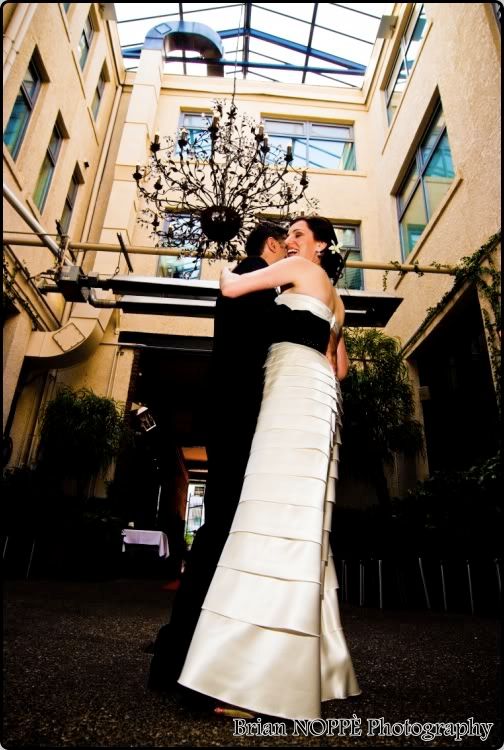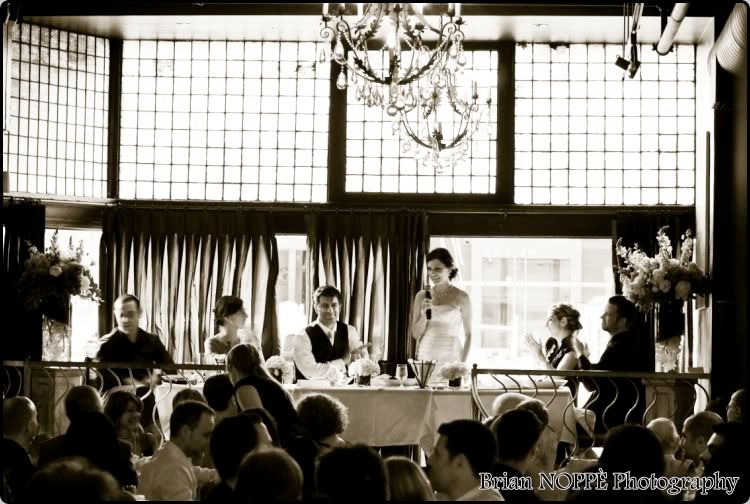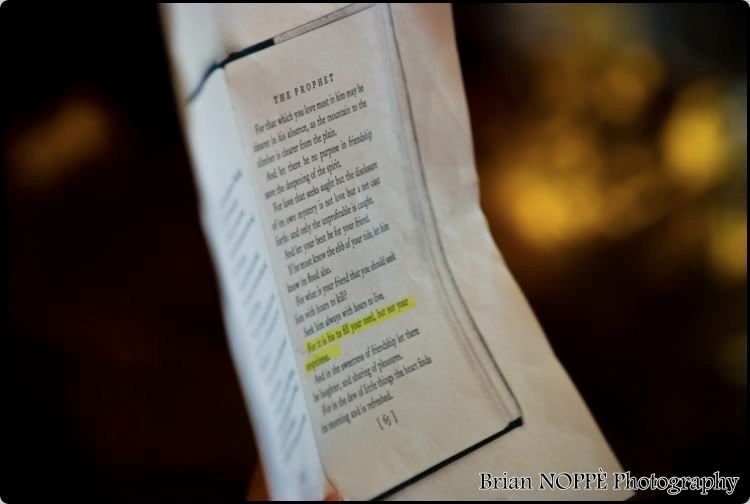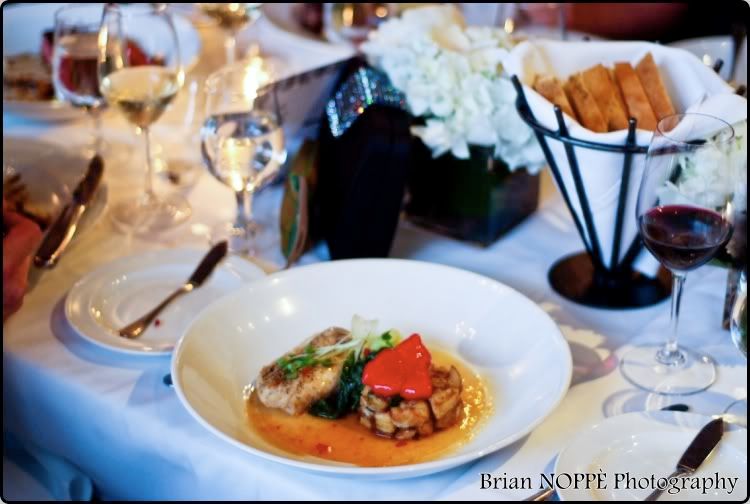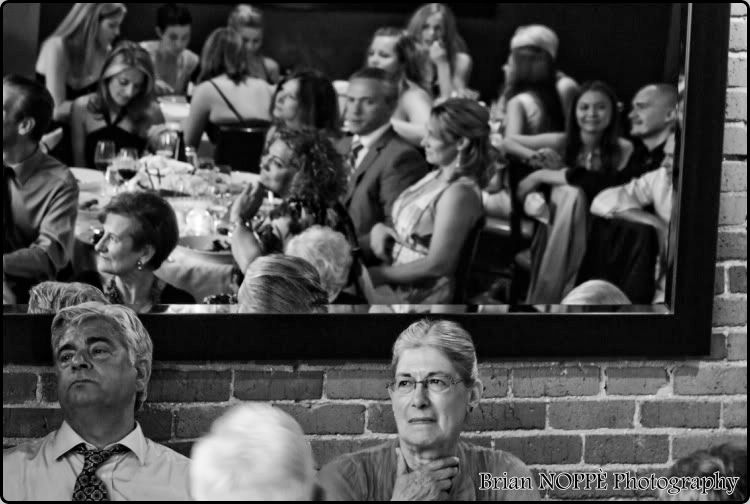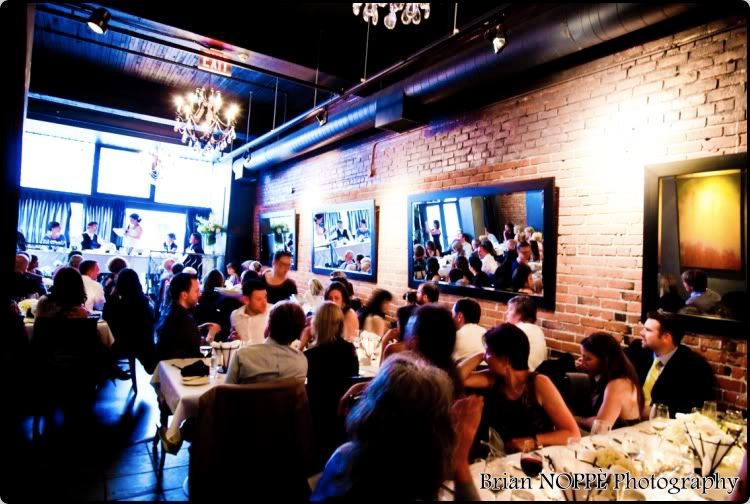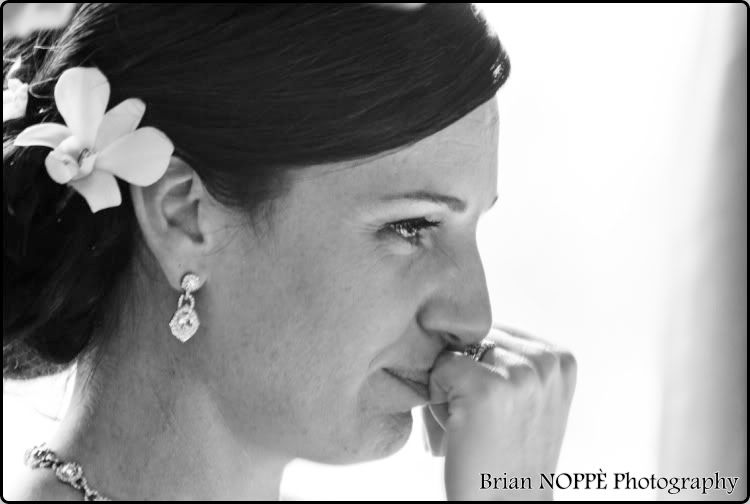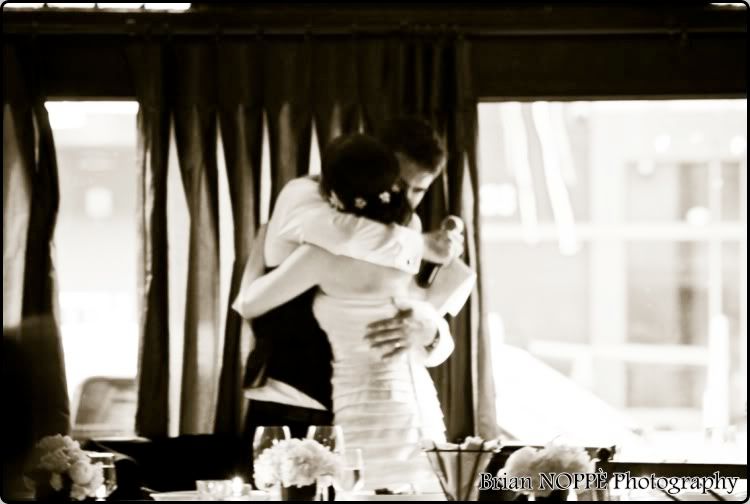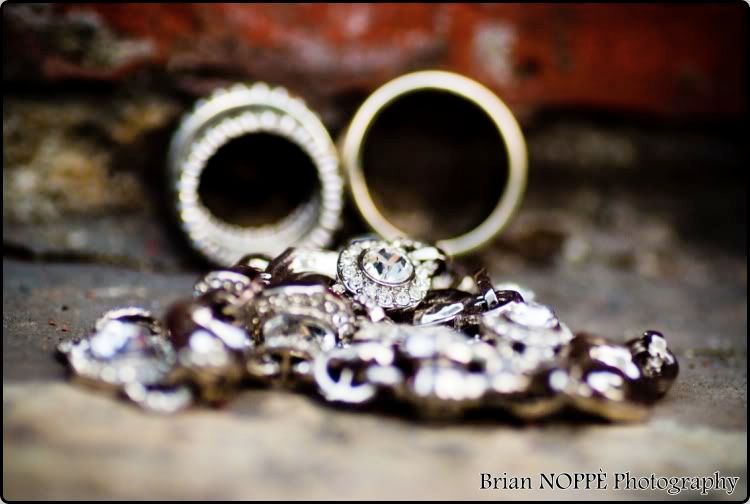 Rings designed by
Hali Thornhill
, Bling by
Hill's of Kerrisdale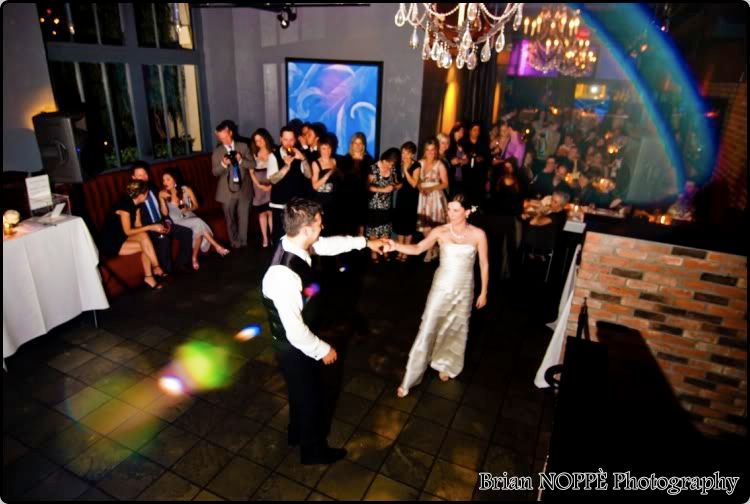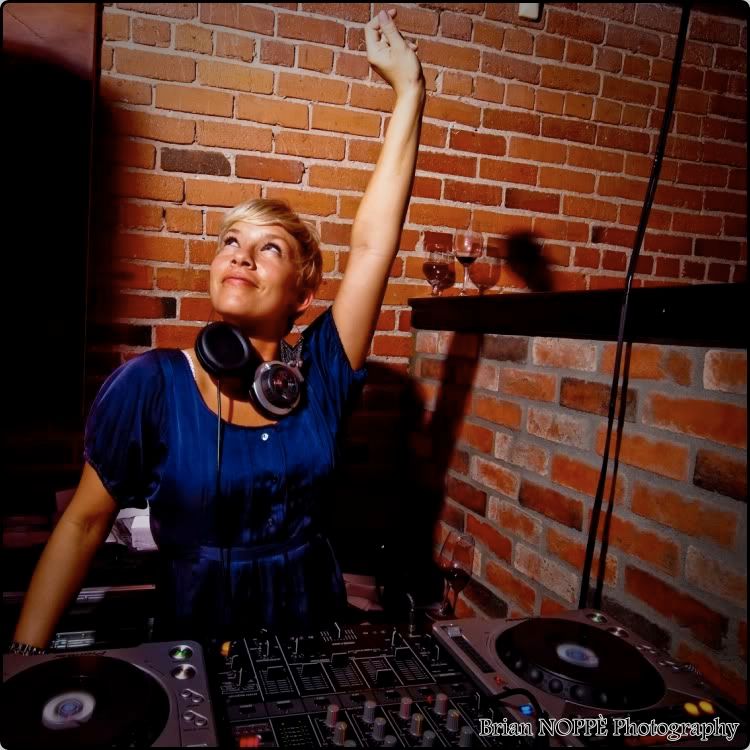 The fabulous
DJ Leanne
Adrian, Miguel and Brian share celebratory after-dinner Cigars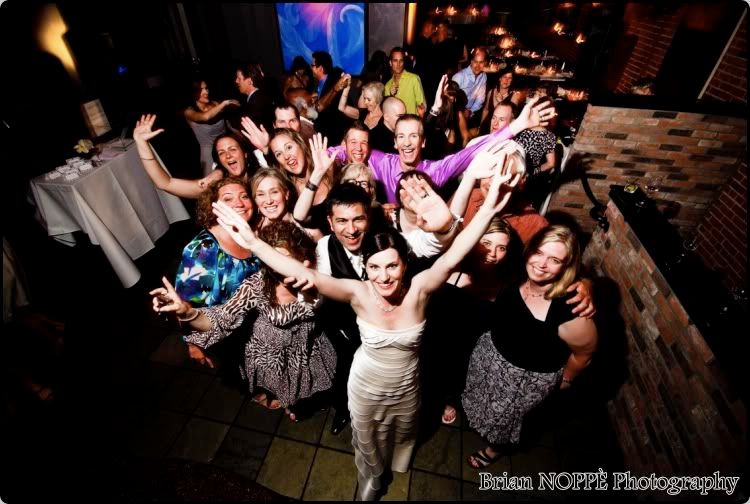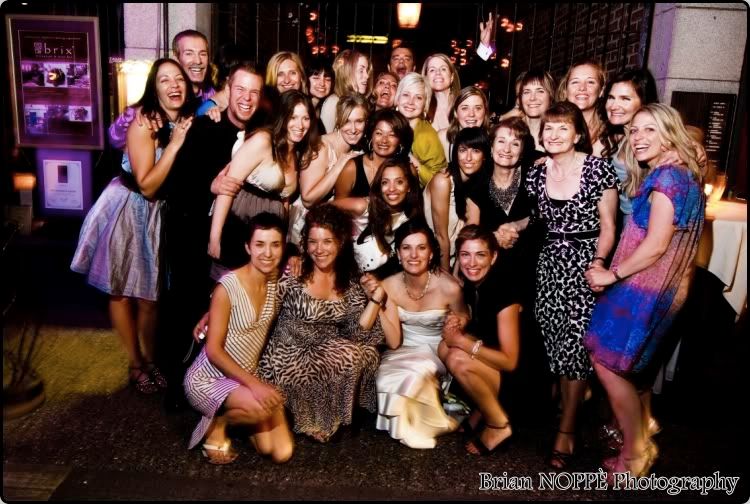 Julie and her (mostly) girls...